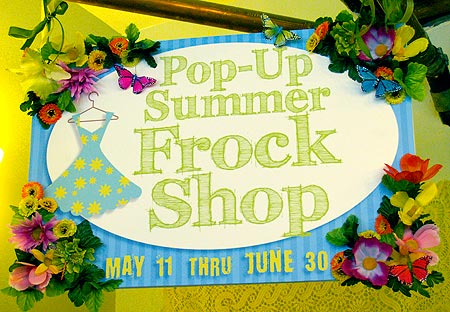 Pretty dresses for spring and summer!
Come see our amazing array of styles and colors.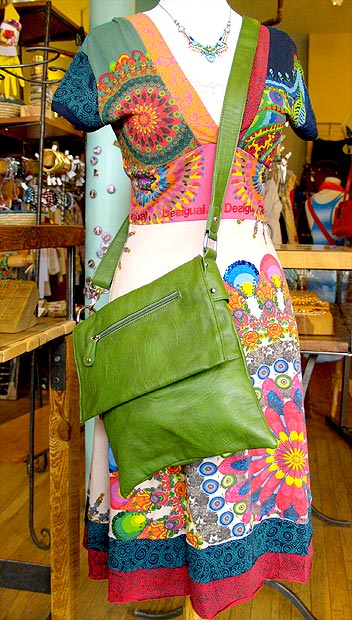 Print dress from Desigual pairs with green bag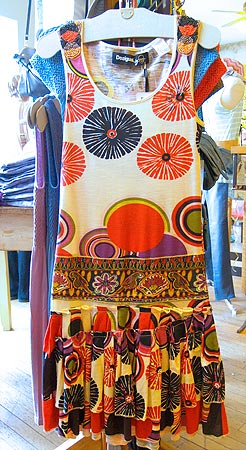 Another beauty from Desigual!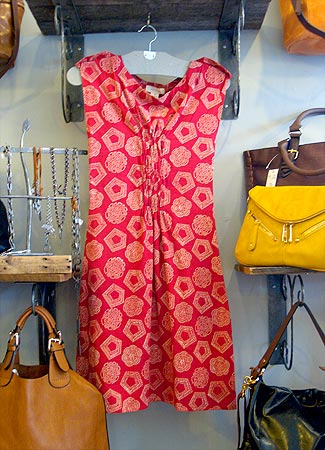 So elegant Patterned sleeveless dress in red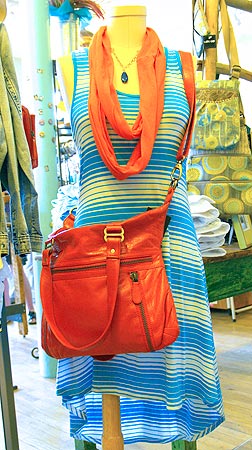 Summer stripes in shades of blue in soft cotton knit...
pair with an orange scarf and a red orange bag for extra zing!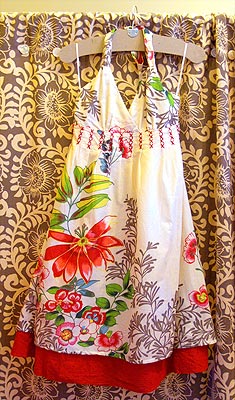 Floral patterned halter style sundress with red underskirt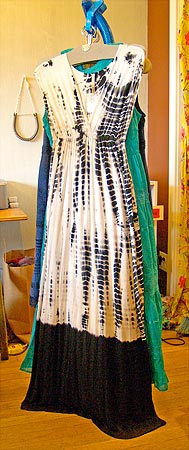 Go to great lengths this summer in this elegant but casual to the floor black and white tie dyed dress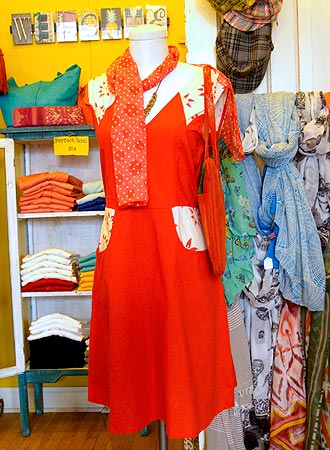 Make a statement in RED-- red dress with contrasting patch pockets and sholders,
patterned red scarf, and red bag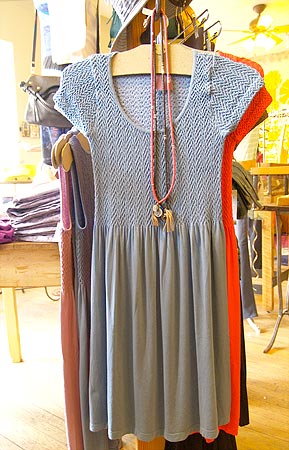 Soft cotton knit dress with a textured tip and swingy skirt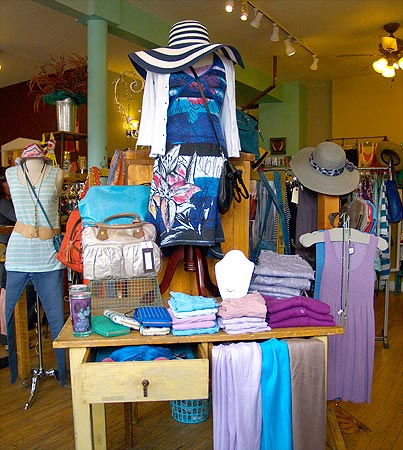 Shades of blues, purples, and lavenders for a soft feminine look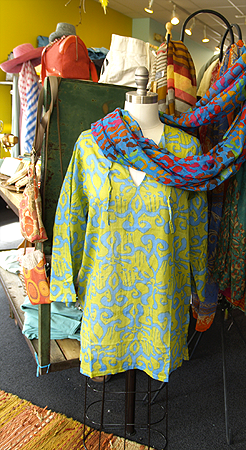 Bright Prints and patterns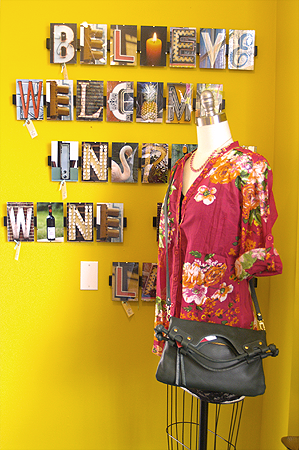 Fun wall signs & a floral printed blouse with classic black bag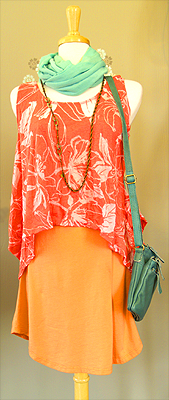 Hot summer colors!!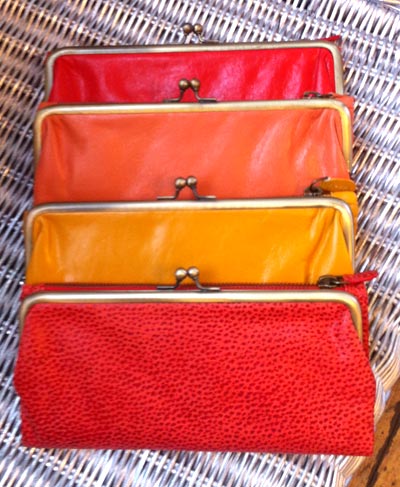 Bright clutch style bags in muy caliente colors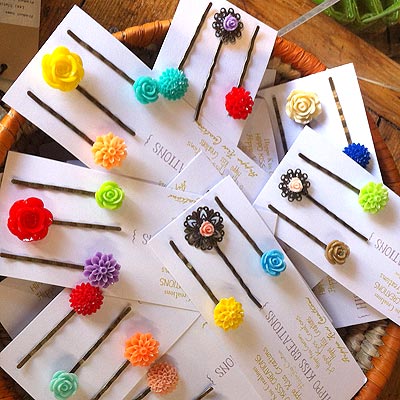 Hippo Kiss Hairpins!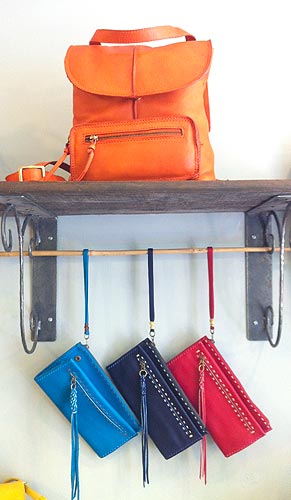 Kismet has bags in all colors of the rainbow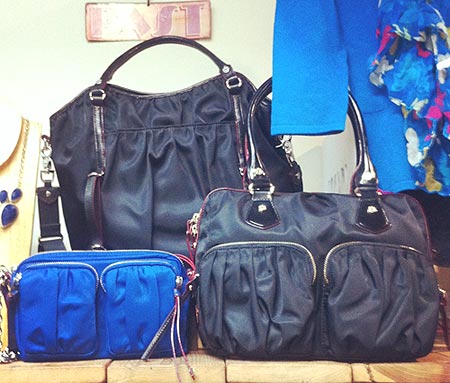 High quality bags from MC Wallace, Tano, and more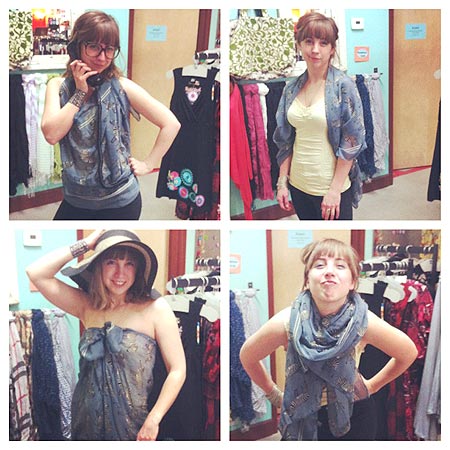 Try on a new look at Kismet!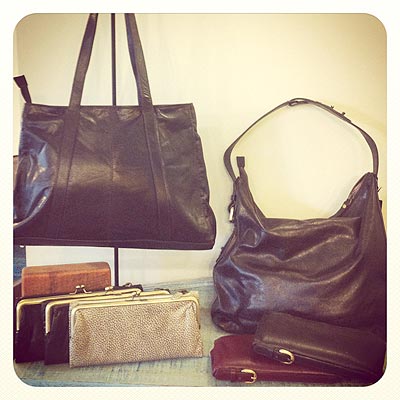 Lots of Leather bags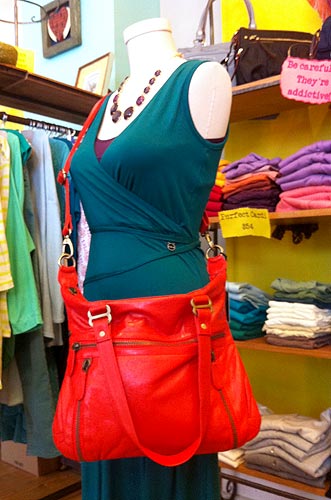 New styles and colors for spring!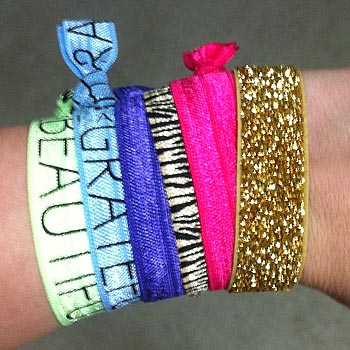 Fun glittery wristbands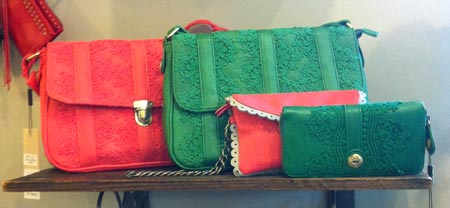 Find all kinds of styles of clutches and handbags at Kismet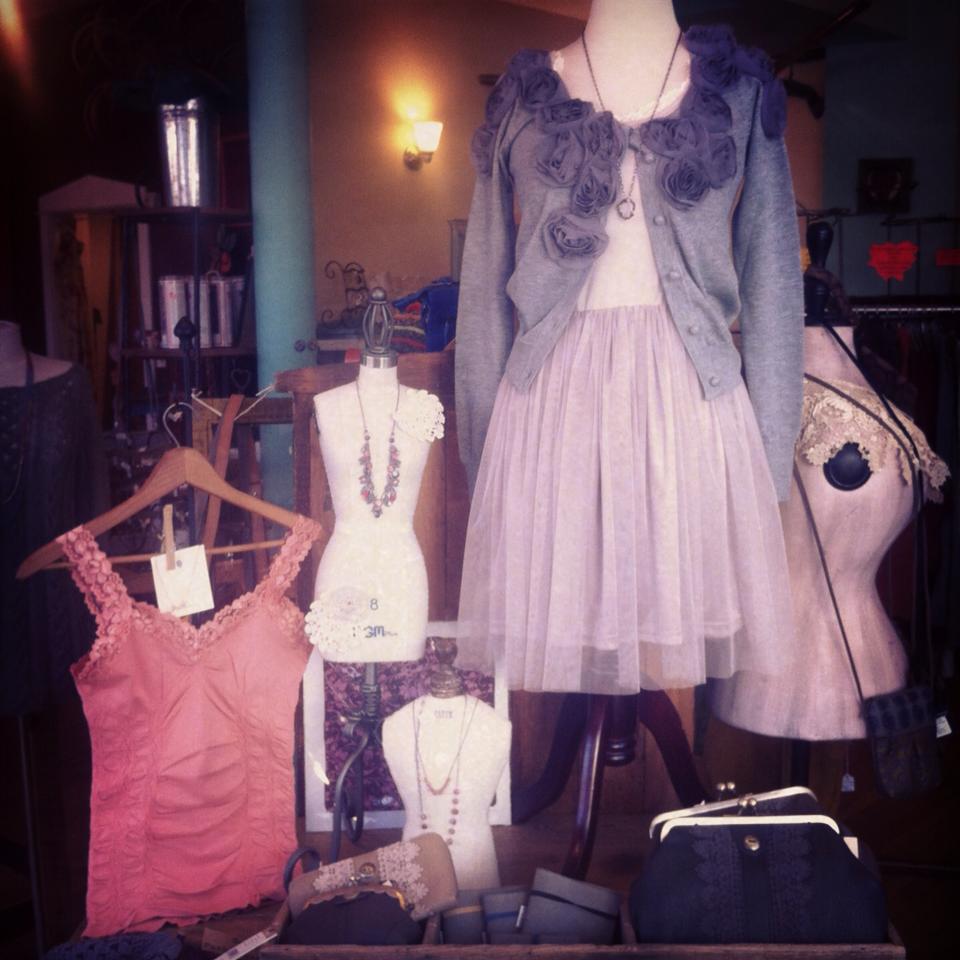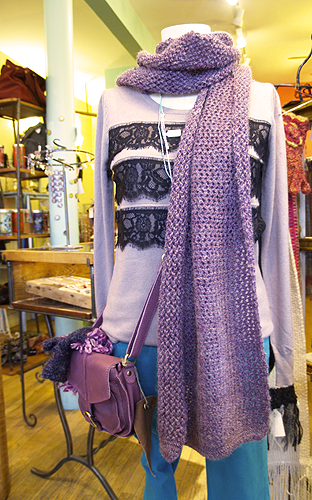 Mauve and black top by Darling, scarf by Echo
Kismet keeps you in comfort and style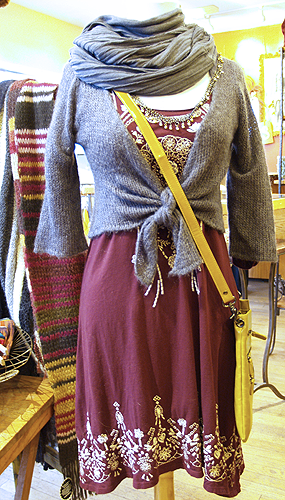 Wine colored embroidered dress by Johnny Was. Wooden Ships sweater. Chalet Infinity Scarf.
Lace overlay dress in teal by Darling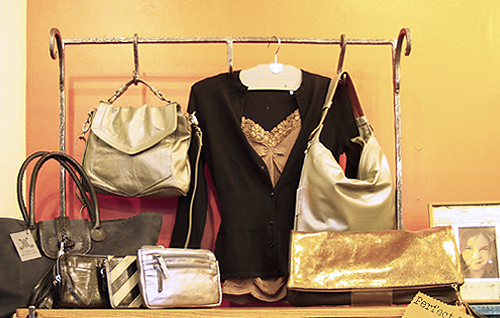 Kismet camisoles and cardigans, plus the best bags and purses anywhere.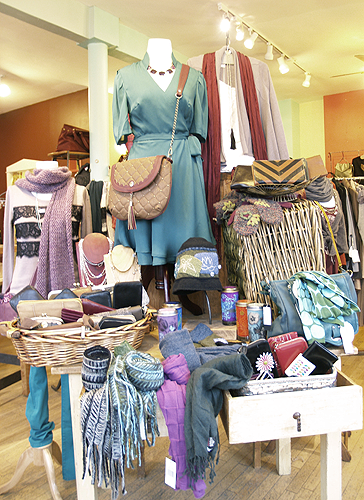 Dress by by Darling, jeans by Mavi, scarves by Echo, bags by MZ Wallace
Clothing and accessories in the gorgeous shades of autumn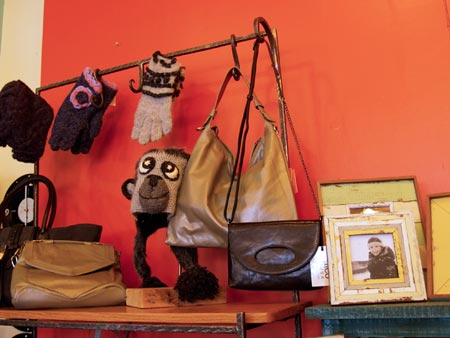 Fun and practical hats, gloves, and bags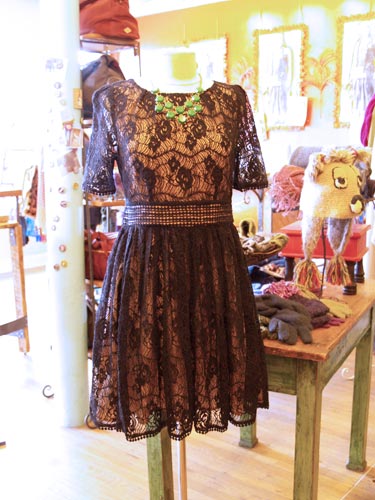 Lace overlay dress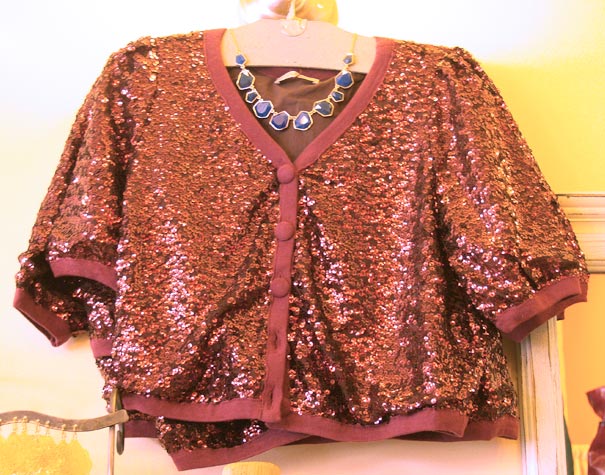 Sparkly sweater by Darling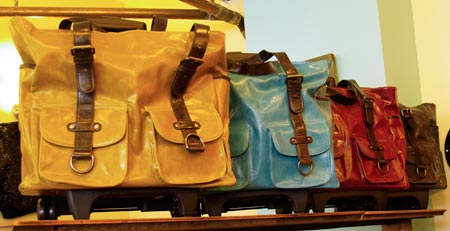 Shiraleah Roller Totes!!!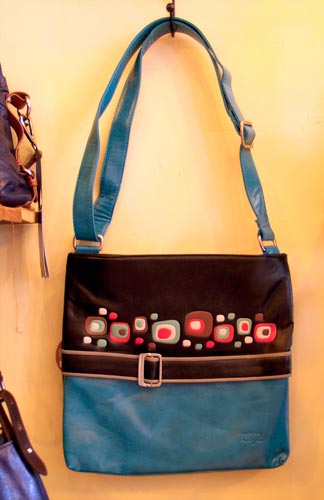 Fashionable Retro designs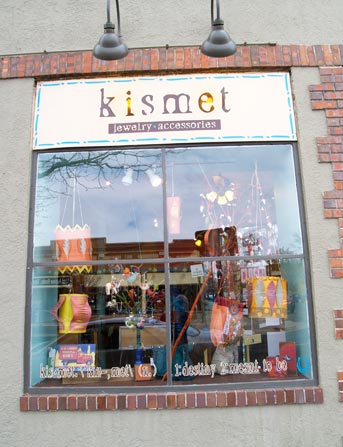 Come see what's in store!
Highlands in NW Dever, Lowry Town Center, and Streets of Southglenn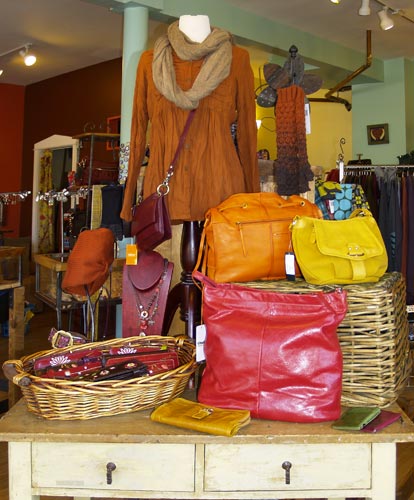 Warm and wonderful autumn colors in store now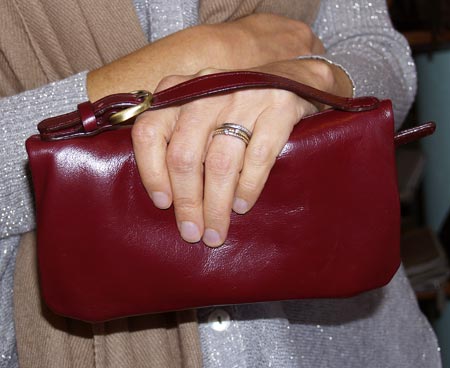 This sleek and and practical clutch...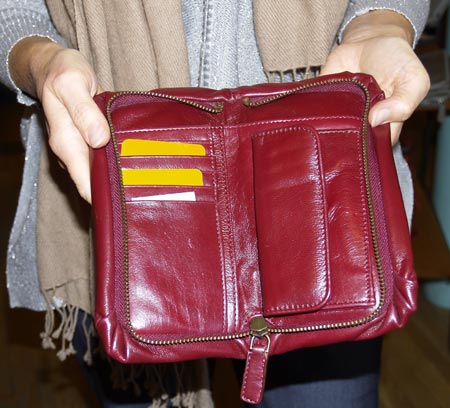 ...holds all your important stuff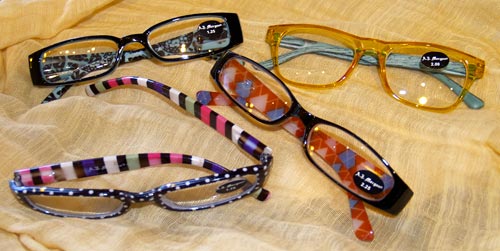 Jeepers peepers! Stylish readers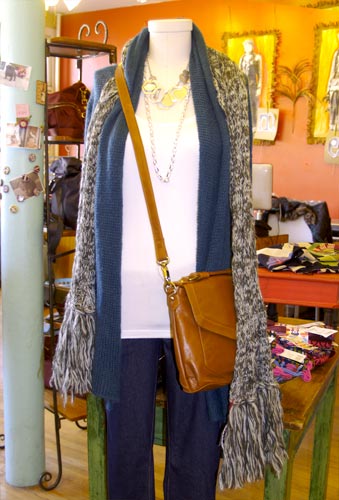 What to wear this fall
Embroidered blouses paired with leather bags...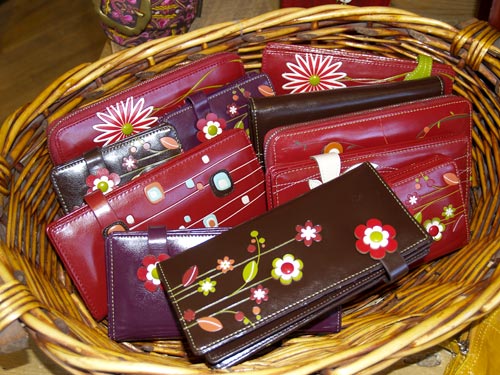 Leather wallets with pop or floral motifs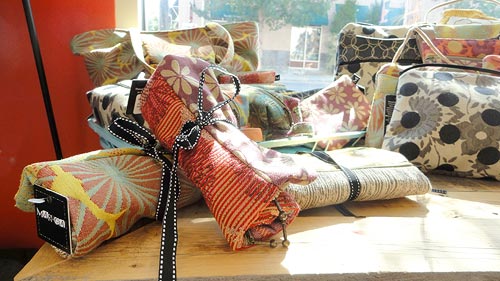 Maruca Bags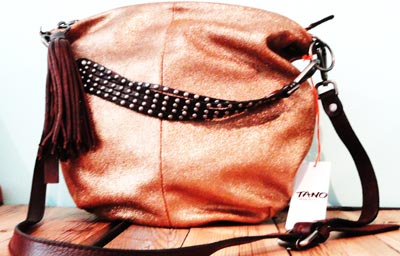 Fresh new bags... this one's by Tano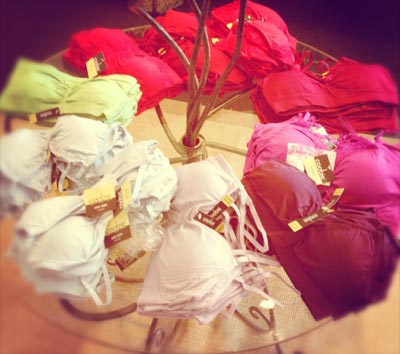 Coobies!!! Comfy bras!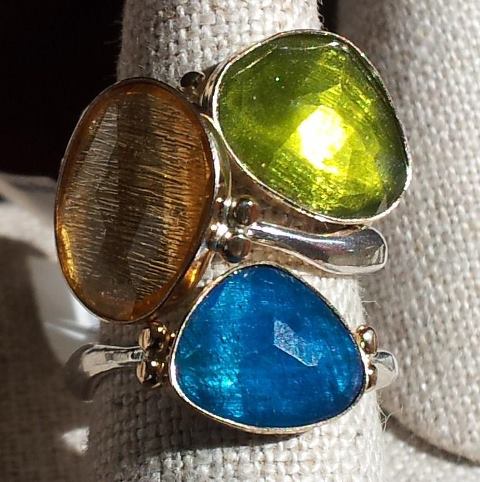 Dazzling rings
hessonite (gold), vessionite (green), or apatite (blue)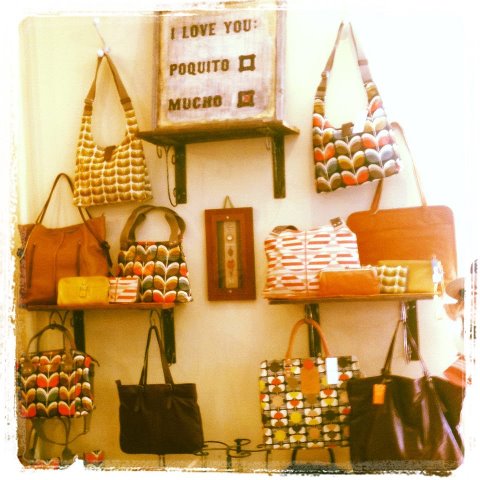 Orla Kiely retro mid-century print bags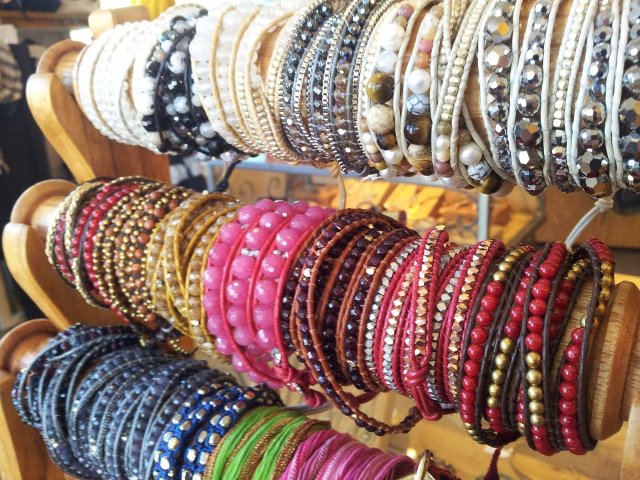 Nakamol bracelets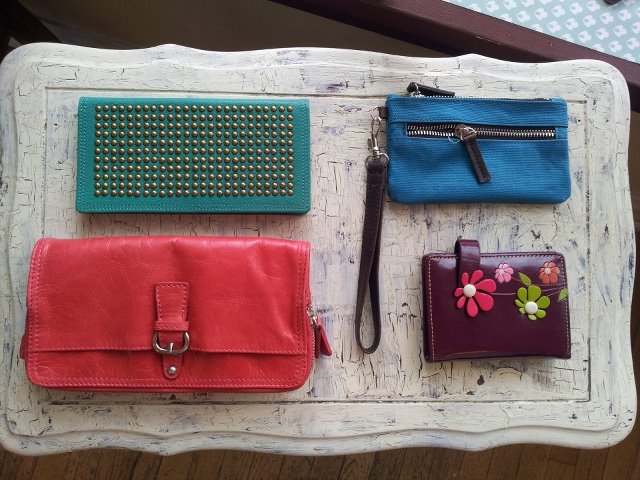 colorful practical wallets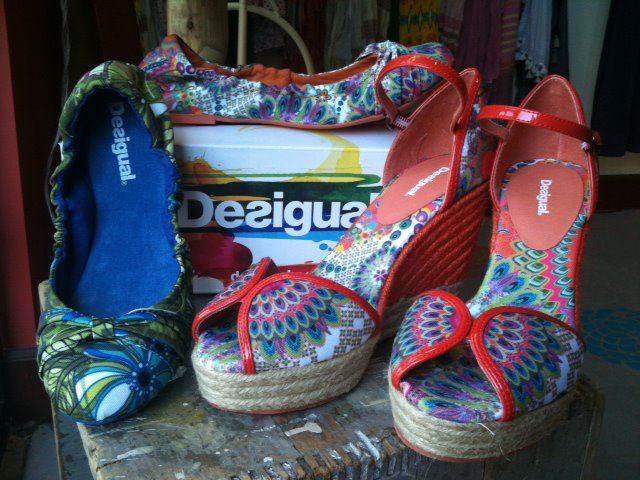 Desigual shoes!!! Sweet!!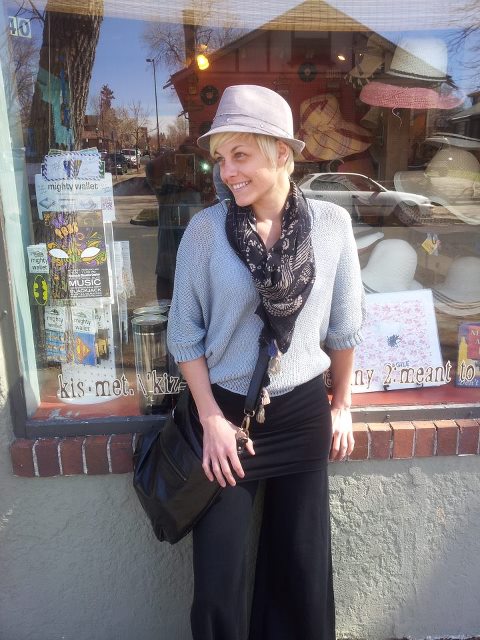 Kismet has your stylin' new hats, scarves, and handbags!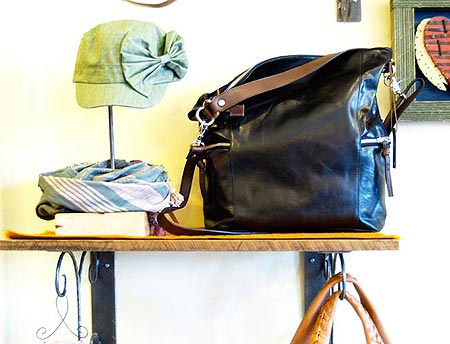 Hats!! Handbags!!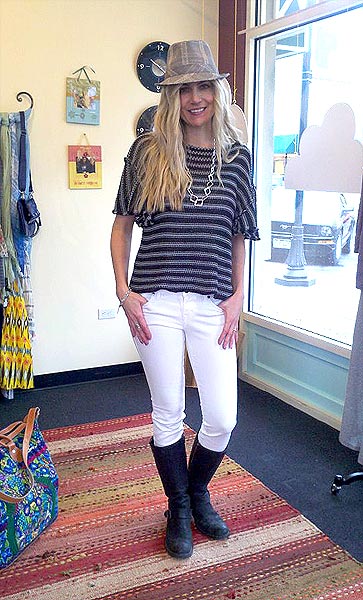 We have Skinny Jeans!